Bar & Arcade Games
Check out our large variety of well maintained games, guaranteeing hours of entertainment. We also have bar-top machines, bag-toss boards.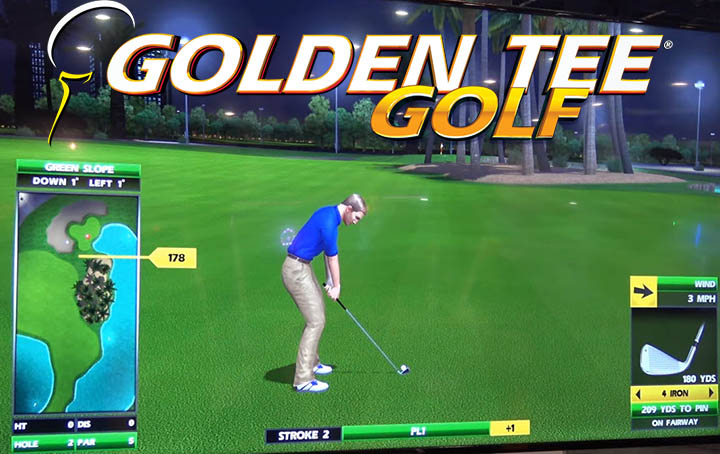 Golden Tee Live
Three Golden tee cabinets, play LIVE 2020.
$3.00 per 18 holes (casual),
operator gift cards are given for more plays.
$ - per round
.25 - 30-50
.50 - 51-75
1.00 - 76-100
1.50 - 101-200
2.00 - 201 and up
All plays at either Katy or Richmond locations count toward your totals.
Learn More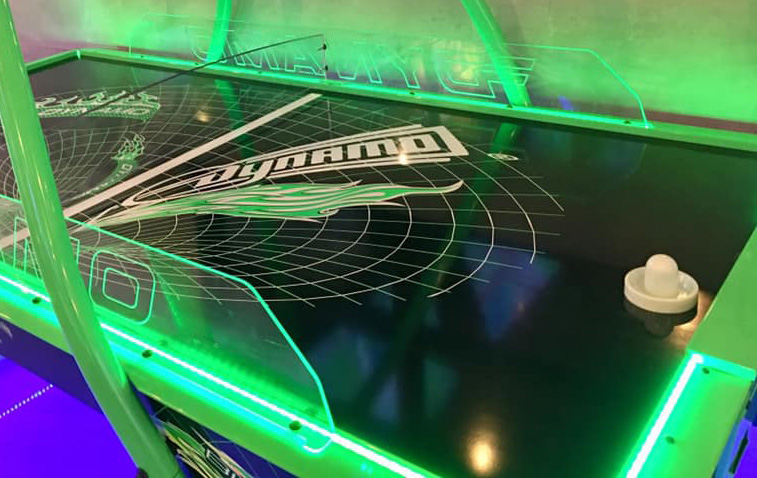 Air Hockey
Black Hole Air Hockey, with LCD screens and several other cool features. A little different than the norm.
Learn More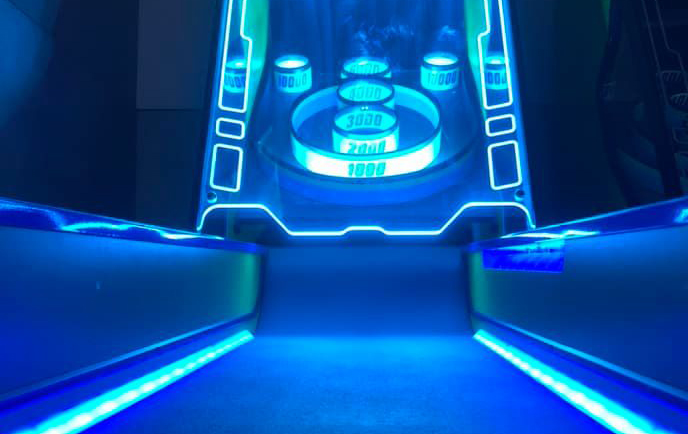 SkeeBall
Skeeball with a modern twist.
Learn More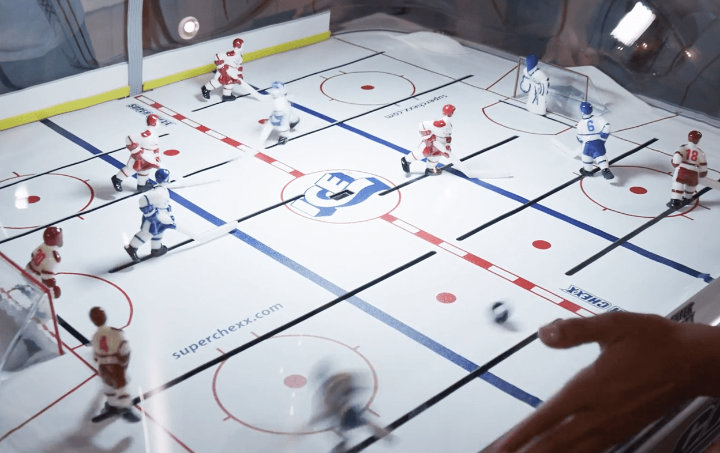 Super Chexx PRO Bubble Hockey
All the fun of the original, with an LCD display, animated videos, and LED Lighting.
Learn More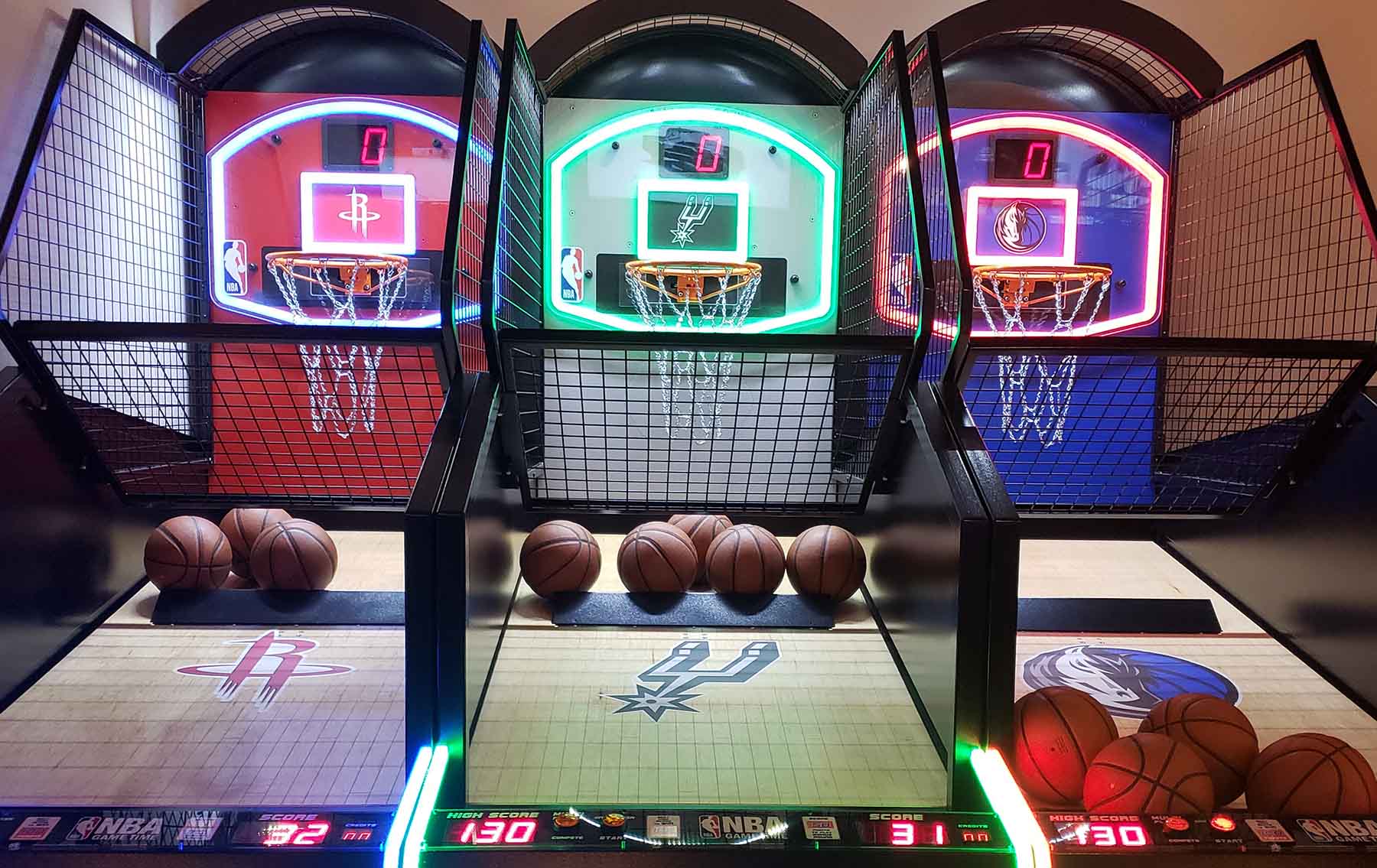 NBA GameTime
Three linked basket games, with moving hoops and LED lighting.

Learn More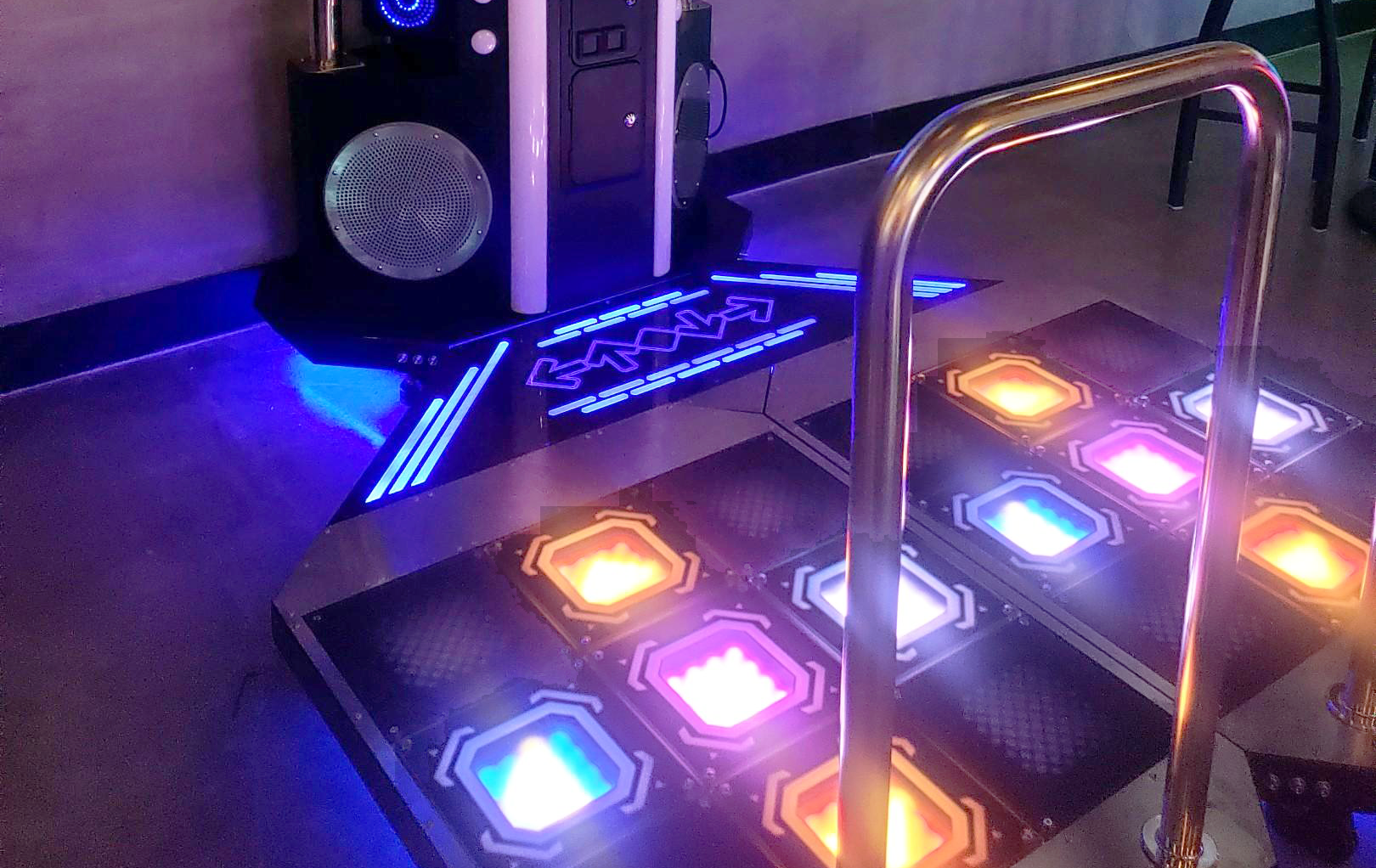 StepManiaX
This next generation in dance games features over 200 songs and ultra responsive pressure sensors. DDR fans will not be disappointed.
Learn More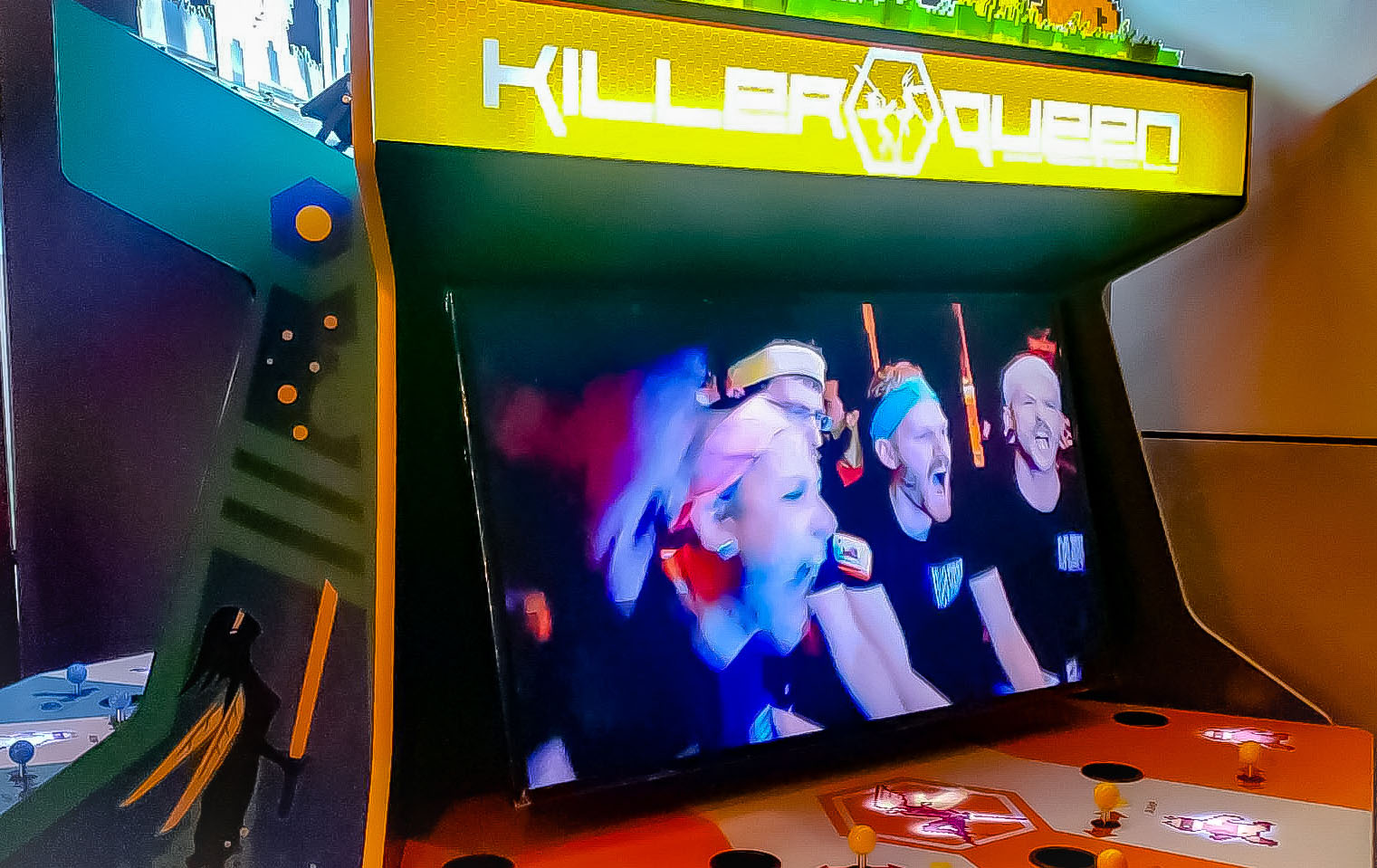 Killer Queen
Einstein's is proud to bring you Houston's first Killer Queen! This much anticipated team v team arcade game allows up to 10 players. See why fans are already declaring this the best arcade game of all time.
Learn More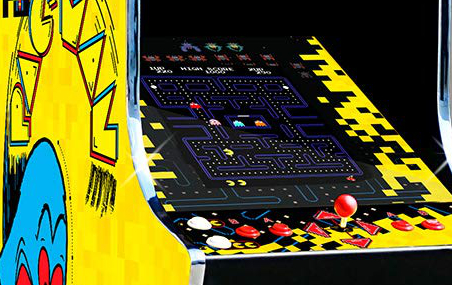 Pac-man Pixel Bash
Thirty-one classic arcade games in one.
Coming direct from original manufacturer means the games are exactly as you remember them.
Learn More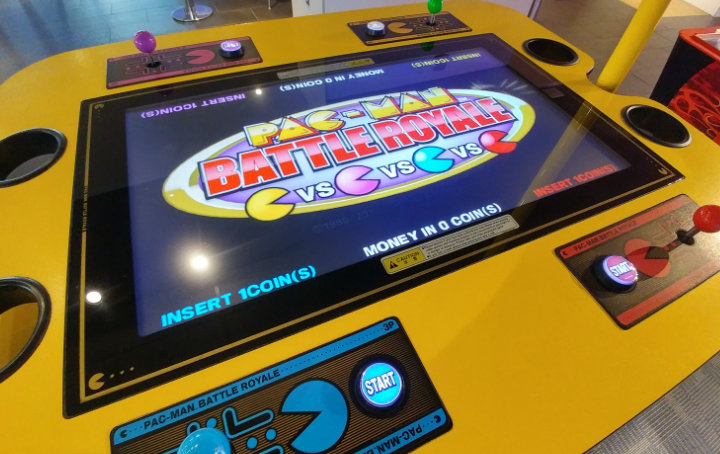 Pac-Man Battle Royale
The first four-player competitive Pac-Man arcade game, where you get to devour your opponent.
Learn More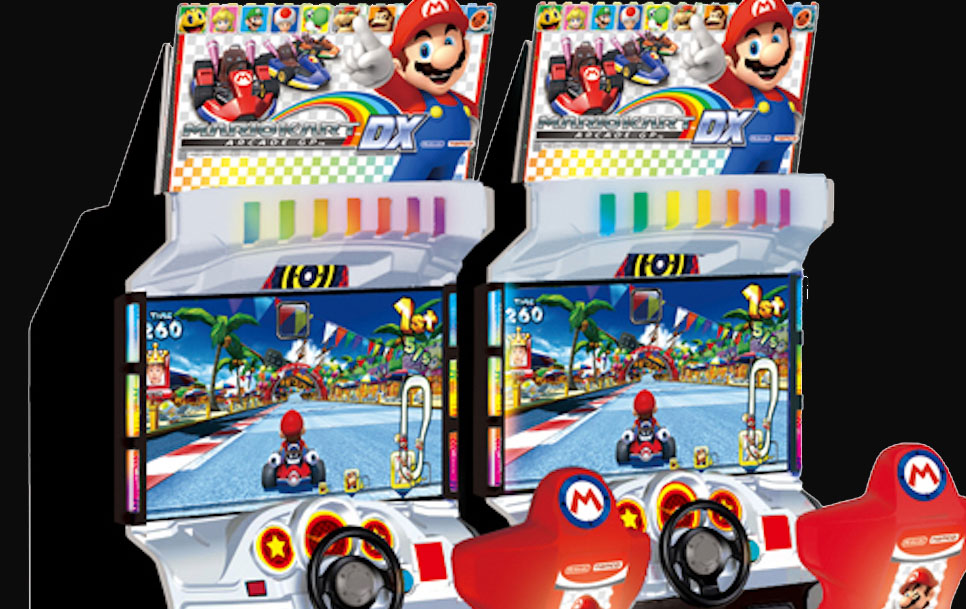 Mario Kart
Two linked Mario Kart games.
Your favorite racing game has rolled into the arcade.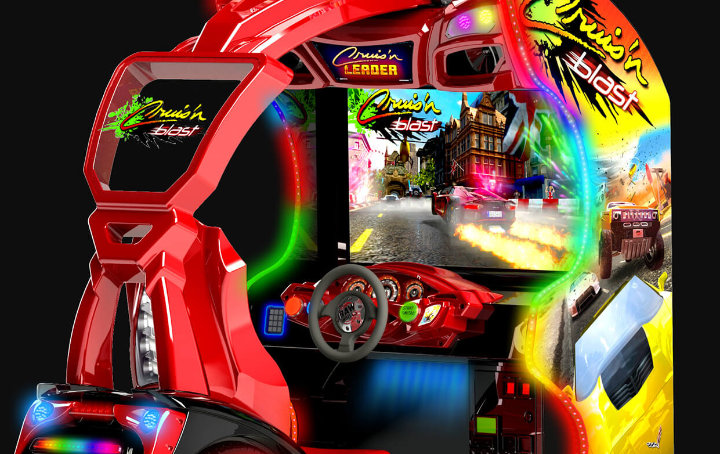 Cruis'n Blast
Two linked Crusi'n Blast driving games.
Race head-to-head against your friends in the newest game of the Crusi'n series.
Learn More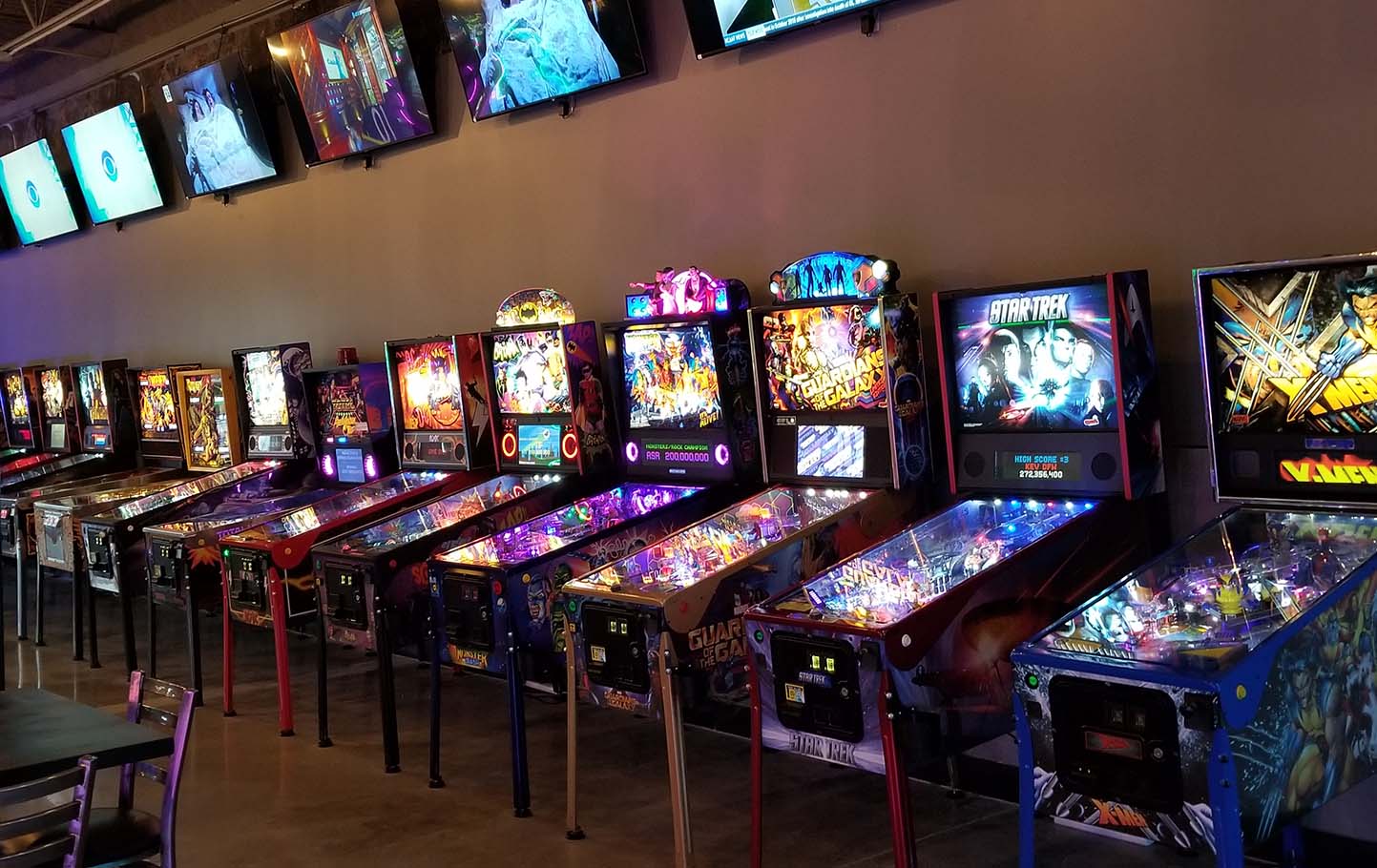 Pinball Machines
15+ pinball machines ranging from the 1970's to current.
Learn More